HUHS Class of 1979


Hanford Union High School
ANNOUNCEMENTS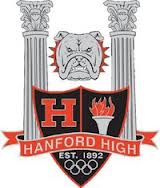 Save the Date: HUHS Class of 1979 - 40-year Reunion!!
October 5, 2019 - Kings Country Club
The countdown has begun
---
Next meeting for the Class of 1979 40-year reunion will be held Tuesday, July 9th @ 6pm, Que Pasa, in the Hanford Mall.
Follow-up Agenda: Decoration/Centerpieces, Memory Tribute, Additional Lighting Availability.
If you are wiling to help us plan a great party, please join us!